Inventory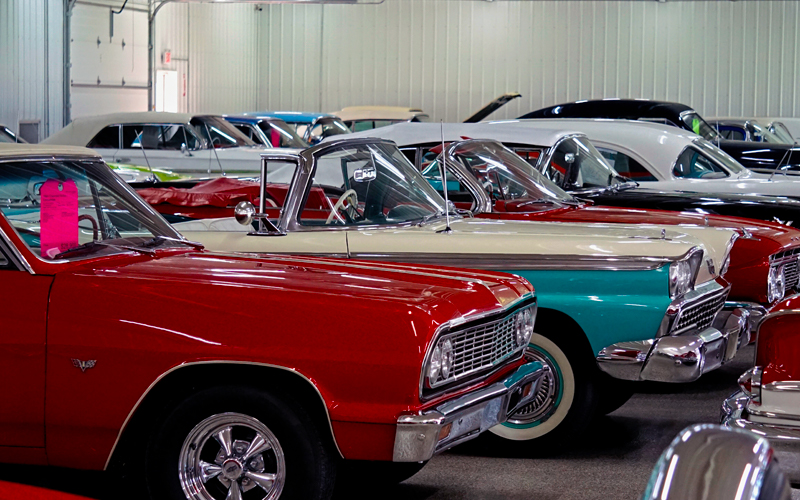 Eric Faulkner - General Manager

Eric Faulkner comes to CRAMAUTO with decades of professional experience in the automotive industry. Eric has operated and managed new automotive and powersports dealerships and finance, at the highest levels of the industry. Eric's experience, service level and knowledge has helped transform Custom Rods and Muscle into one of the premier classic car sources in the world.  Our customers love working with Eric as he is committed to providing the information and vehicle or your dreams. From movie stars, musicians, rappers, Nascar drivers and business moguls to the backyards and neighborhood garages of your town, Eric helps find every classic car a new home. As legend tells, he may have had teethed on wrenches and had 10w40 in his baby bottle as an infant. Contact Eric directly today to get the information you need and let him help you take delivery of your dream.      567-890-7637
Bruce Lockwood - Owner & Dealer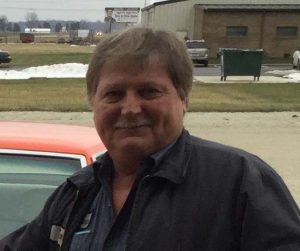 As a classic car enthusiast and restoration specialist, Bruce Lockwood is your go-to for questions about vintage and classic automobiles. Bruce has been around cars since he was young, and started tinkering before he could drive.
Custom Rods & Muscle
It all started with a dream, and a love for classic cars. With the help of friends and family, that dream became a reality on August 15th, 2015, the day we opened our locally owned, small town classic car dealership. These cars have been sold as far away as Europe and as close as up the road, so if you or somebody you know is looking for their dream car, let us know and we will be happy to help you!
Our 10,000 sq. foot showroom can be seen directly from State Route 29. If traveling from the west turn right directly onto Havemann Road at the stoplight. Or if traveling from the east turn left onto Staeger Road then an immediate right onto Havemann Road. If you have any questions or comments please do not hesitate to call!
Some Of Our Wonderful Customers
Great looking cars and quite a few to choose from. Walking in the showroom really brings back memories. Love to have Bruce Lockwood to take us through and show us what he has on hand. Thanks Bruce and Hip for your hospitality.
Bob I can't thank you enough. We love our car and even more you. A lot of people would have just stopped answering our calls but not you. It's good to know some people still know how to do Business right.
I've been searching for a solid 60's era Elco for quite a while. Not an easy task I've learned. But when I came across this one, I contacted Bob. He was so helpful in answering all my questions and even took photos of areas the under the car to reassure me of my concerns of purchasing a classic. With that an inspection was ordered. When that came back positive a road trip was in order. Bruce greeted us with open arms and led us straight to the reason why we were there. WOW! The closer I got the bigger my smile got. He said keys are in it. Back it out of the showroom and take it for a ride. So much fun, the car had to come back home with us! He gave us a tour of his showroom of quit a few beautiful cars that would make any…
Purchased my 1967 Coronet 500 from custom Rods an Muscle its a great car looks great runs great I've did a few things of my own to the car.went to my First Mopar Show took Second place trophy in my class. Bruce and Bob Great Job.
Took a random trip to Celina today with my parents and husband and came across this place. What a great collection of classic cars and muscle cars. Even had a chance to talk to one of the owners (I believe) who was very helpful.
Contact Us
567-890-7637